Welcome to the Arizona State Climate Office
The primary goal of the Arizona State Climate Office is to provide information regarding the state's climate in support of operational, educational, planning, and research endeavors.
This site provides an introduction to the office, weather and climate data and information for Arizona and the southwestern United States, and guidelines for finding additional information or data.
There are many excellent sources for climate information associated with the State of Arizona and the southwestern United States on this site. If you need additional information, please contact our office.
Short Term Outlook
Long Term Outlook
Current Watches, Warnings, Advisories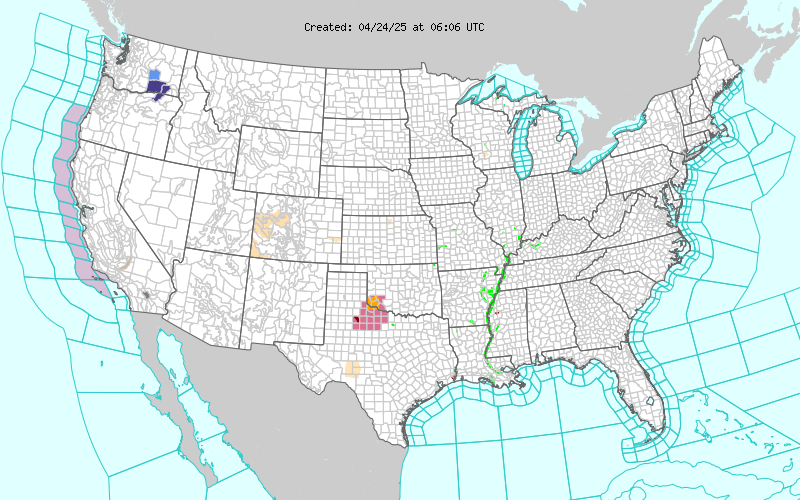 Possible significant weather for today – PHOENIX
Arizona Climate Summaries
At the end of each month, the weather for that month is summarized in a publication that includes a narrative of the weather events across the state, graphs and maps including temperature, precipitation, dew point, and winds, as well as more specific data for Flagstaff, Phoenix and Tucson.
CoCoRaHS
Join the citizen scientist precipitation network in Arizona. Measure precipitation in your own yard, report your values at the CoCoRaHS website.  Click on the logo for more information.