Precipitation
Arizona has a two season precipitation regime. Winter precipitation comes from cold fronts and low pressure systems that move south from the Pacific Northwest and sweep across Nevada or southern California and into Arizona bringing cold air and rain or snow.
The northern half of the state and the higher elevations typically receive snowfall, and northern Arizona receives just over half their precipitation in the winter. The winter storms only occasionally extend into southern Arizona with significant precipitation, so southern Arizona receives most of their annual precipitation in the summer.
Winter storms rarely bring snow to southern Arizona, but at the highest elevations, like Mount Lemmon in Tucson, snow is not uncommon. In fact, Mount Lemmon has a ski lift.
Total Daily Precipitation
Total Seasonal Precipitation Colorado River Basin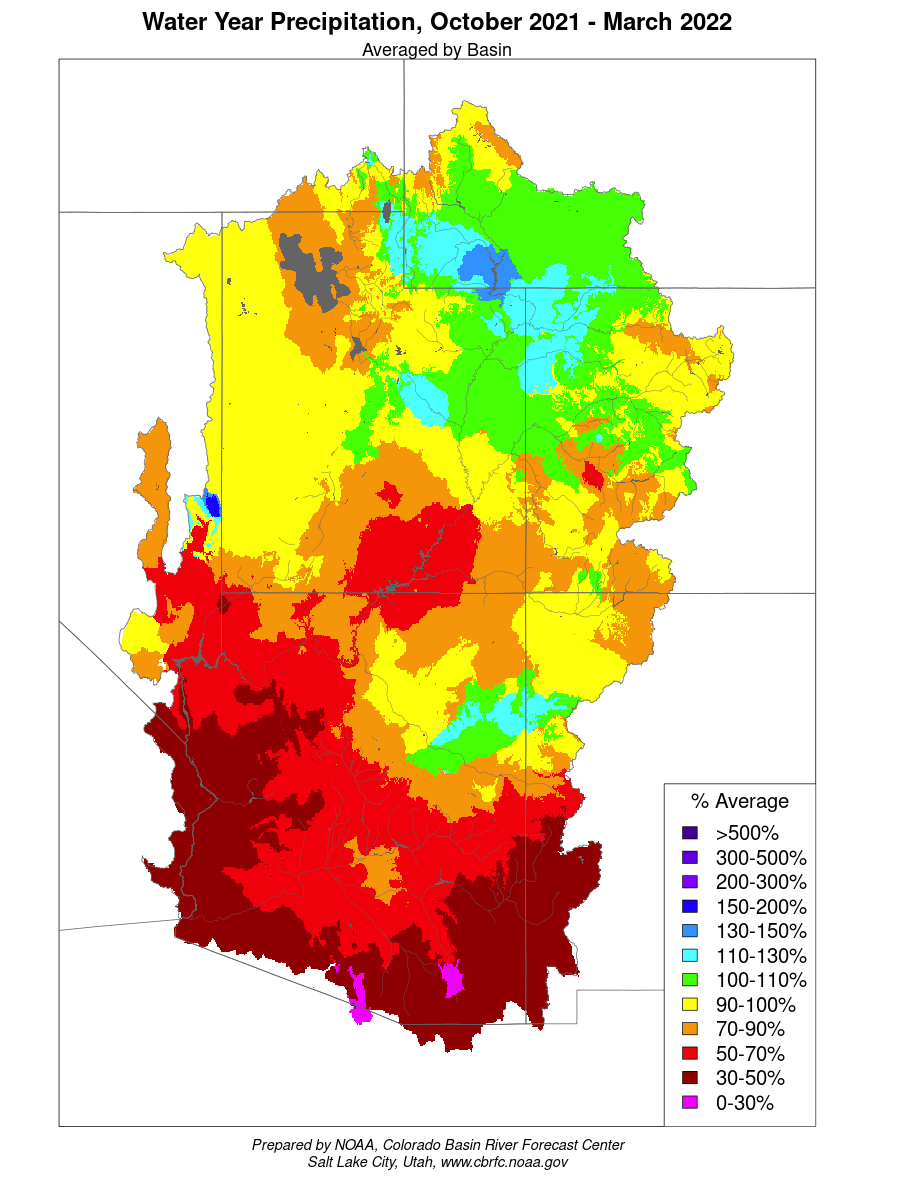 Arizona Average Monthly Precipitation Maps